Genre Erotica/ Contemporary Romance
Publication Date September 16 2012
---
Compulsive Fascinations (Compulsions Book #2) Coming Soon!
Synopsis
You get hurt once; you assume that's the norm. You see others suffer; you assume that's the norm, too. At least, that's what Livana once did. One rough go-around was enough for her. After that, she kept it simple, no strings attached. It was just easier, even necessary. Until she went out one night and met Calum Alexander, a man whose intensity broke through each of her defenses, leaving her vulnerable. Afraid to fall in love, she tries to keep some of her walls up around herself, even as Calum seems determined not to let her. Faced with a man that seems intent on possessing her, Liv knows it's a mere matter of time before she no longer has a choice.
Genre Erotica/ Contemporary Romance
Expected Publication Date To Be Announced
---
About the Author
N. Isabelle Blanco was born in Queens, NY (USA). At the age of three, due to an odd fascination with studying her mother's handwriting, she began to read and write. By the time she'd reached kindergarten, she had an extensive vocabulary and her obsession with words began to bleed into every aspect of her life. An avid reader in her teens, her fascination with Japanese anime eventually led her to the universe of fan fiction, which became her on-again, off-again hobby for the next ten years. During that time she amassed a following of fans that, by her own admission, she would never be able to live without. It was those fans who encouraged her to step beyond the fan fiction realm and try her talent in the publishing world. N. Isabelle Blanco spends her days working as an author, web programmer, marketer, and graphic designer. That is when she isn't handling her "spawn", as she calls her son, and brainstorming with him about his future career as a comic book illustrator.
Connect with N. Isabelle Blanco!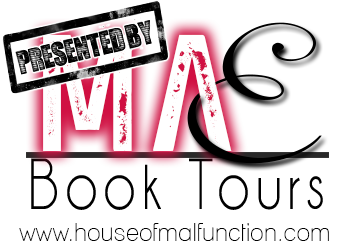 Event Organized by ❤MaE Book Tours & Promo Stars Services❤